European Collaboration Summit
I was lucky enough to be invited to speak at the European Collaboration Summit, May 2019 in Wiesbaden, Germany. This was an excellent conference with over 2000 delegates with the emphasis on community, as befits an event with a focus on collaboration. This is the second year that the conference has run in its present form, having been held on the other side of the river Rhine at Mainz at about the same time the previous year.
The conference was introduced by Adis Jugo and Matthias Einig who, along with the rest of the team, have put in a tremendous amount of work to make this happen.
The exhibition, called the "Expo City", was particularly impressive being in a light, airy panelled hall. These expo halls can often be dismal warehouse-type spaces, but the RheinMain CongressCenter (RMCC) was only recently completed and is impressive both architecturally and in terms of the facilities. The town of Wiesbaden is also very attractive with an attractive and open park as you emerge from the railway station.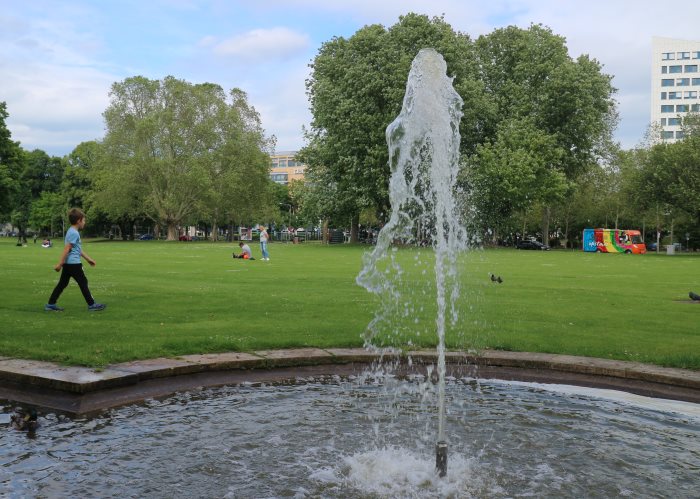 Sessions Presented
I gave two talks, the first being on the topic of the Microsoft Graph, but also including some material on Cognitive Services. In retrospect this was far too broad a topic to fit into an hour, let alone the 50 minutes of the sessions at this conference. In the event there were quite a few questions on the Microsoft Graph from a very knowledgeable and engaged audience. This did unfortunately mean I only had time to touch briefly on the Cognitive Services material I had hoped to cover.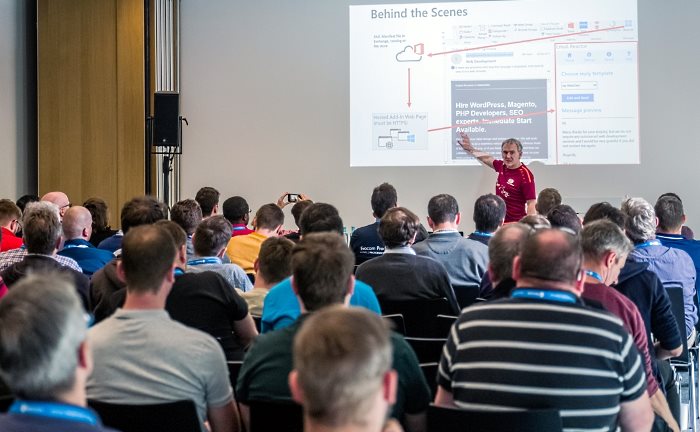 My second session was on the topic of Office Add-ins, or more specifically Office Web Add-ins. This really is a great opportunity for developers, both at ISVs but especially for those building Line-of-Business applications. I have been promoting these Office application extensions since they were launched at //build/ 2015 in San Francisco, and sometimes the numbers of people turning up for these talks have been disappointing. So it was very rewarding to see a good turnout for an Office Add-ins session.
Next Year
The European Collaboration Summit will run again next year at the same venue on June 08-10, 2020. If you weren't there this year, I strongly encourage you to consider going next June. The tickets are not remotely expensive for such a conference, and it is easy to get to; my Ryanair flight from Manchester to Frankfurt was cheaper than taking the train to London. You can find out more at https://www.collabsummit.eu/. I hope they ask me to speak again next year, but either way, I'll be there. Let's all meet in Wiesbaden in June 2020!